How to Unlock and Activate T-Mobile G1 ?
Read T-Mobile G1 Activation Guide
How does it work ?
The easiest way to use your mobile phone with any other GSM network provider without any restrictions is to take off the simlock. Remote unlocking is a simple, quick and easy solution. All you need to do is to enter the unlock code we will provide you. All our codes include a very detailled step by step user's guide and email support.
What is unlocking ?
Mobile unlocking is a service which frees mobile phones from the networks they are locked to. This is done by entering a Manufacturer's code into your mobile keypad. The code then unlocks the network and this means your phone will be compatible with any network and any sim card. For example, if your mobile phone is locked to Orange network and you want to use Vodafone by unlocking your mobile you will be able to use your mobile on a Vodafone network.
How to obtain the IMEI number ?
Simply type *#06# into your mobile keypad, this will bring up your 15 digit "IMEI" number on the screen. If you get more than 15 digit, just consider the first 15 digit. You can also find the IMEI number written on a sticker near the battery pack inside your cell phone.
IMEI = International Mobile Equipment Identity
Google Android™ Unlocking !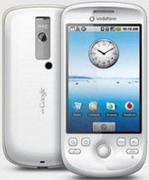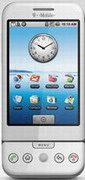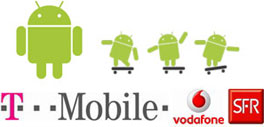 Customers Testimonials
Manuel garza - August 11, 2010







100% recomendado en 5 min ya tenia la clave lo recomiendo desde mexico si funciona kon telcel salu2 FDavid - August 10, 2010







Thanks so much, I got my code very quickly and it worked perfectly well! xxx
Help & Support
Full 7 days a week email support from our technical team. Unlocking GSM phones since 1998 makes us one of the most experienced and accomplished remote unlocking service provider. Is your model compatible ?
Worldwide Compatible !
We Can Supply Unlock Codes For Any HTC Model Locked to Any Worldwide Network
SFR, Vodafone, T-Mobile...